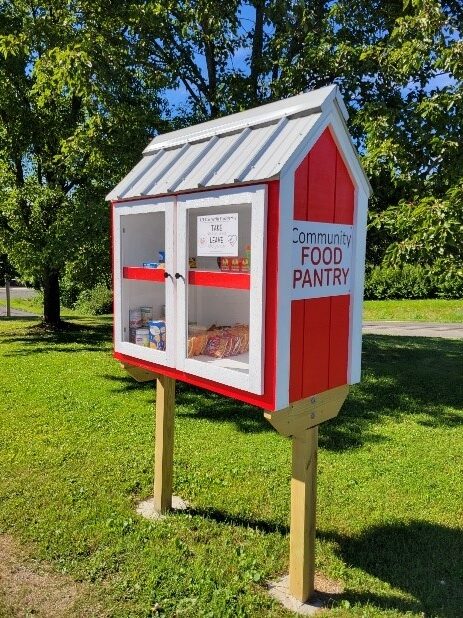 Community Food Pantry:
The wooden red box at the edge of our parking lot contains nonperishable food items as well as paper products such as paper towels. People in need of food are welcome to the food and other products under the motto "Take what you need, leave what you can." Our loal Girl Scout Troup has committed to keeping the pantry stocked, but they can use your help. Some of the items they have been re-stocking often are: canned soup, canned vegetables and toilet paper. But anything you can spare would be greatly appreciated.
Lighthouse Food Bank:
Each month, the VPC Mission Team asks for and delivers specific items to the Lighthouse Food Bank located on Route 8. This list is just a suggestion and all donations of non-perishable items are accepted at any time. There is a wooden box in the front of the sanctuary where you can place your donations.
| | |
| --- | --- |
| January | Baby Products |
| February | Soup |
| March | Canned Vegetables |
| April | Canned Fruit |
| May | Paper Products |
| June | Boxed Dinners |
| July | Pasta Dinner Supplies |
| August | Picnic Supplies |
| September | School Lunch Supplies |
| October | Breakfast Items |
| November | Baking Supplies |
| December | Christmas Dinner Supplies |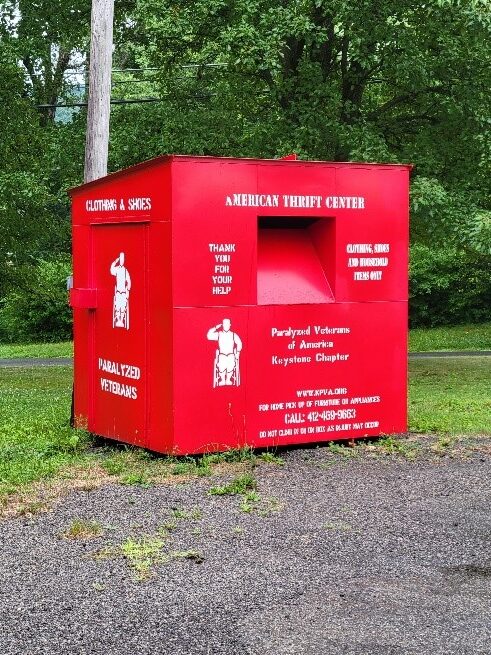 Paralyzed Veterans:
You may donate small household goods or clothing to benefit the services of the Keystone Paralyzed Veterans of America by placing them inside the red metal box at the corner of the VPC parking lot. If you have larger items that you would like to donate, American Thrift Center will accept your donations at its store in West Mifflin or you can schedule a pickup by calling 412-469-9663 or 412-469-9665.