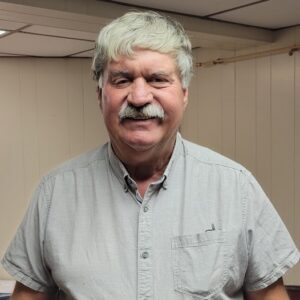 Pastor Tom McMeekin, Transitional Pastor
Tom was born and raised in the Valencia area on Ridge Road and is a 1973 graduate of Mars high school with engineering and economic degrees from Carnegie Mellon University.  He married his wife, Liz Hawkins, in 1980 and have 2 adult daughters and 4 grandchildren. He is also the owner of  Quality Gardens, Inc on Route 228.
In 1976, Tom sat with the Rev. Dr. Richard Morledge and talked about his call to the ministry. His good advice was to "RESIST THE CALL." Tom now knows that God's call is irresistible and that he needed to take time to figure that out.  So, he completed his secular education, got a job, got married, had children, started a business and put his call to serve God on hold. But the call never went away. It was, in fact, irresistible. Around 2000, Tom decided to follow that call and started a 3-year course of study to become a CLP…Certified Lay Pastor. His ministry since then has included working on the Presbytery Committee on Ministry, serving as Presbytery moderator and as interim pastor for several churches here in the presbytery.
Like most of us, Tom's life journey has not been a straight line. Many turns and some bumps, but he has always known that God has been with him along the way, as He is with all of us.
May we, together, continue the journey along the path that God has set before us. Both for Valencia Presbyterian Church and for us individually.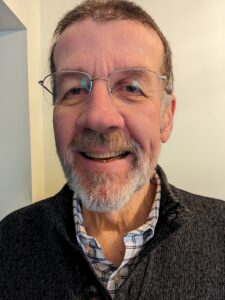 Rev. James Steiner, Transitional Coach
Jim has been married forty-nine years, and has two married sons and four grandchildren. He entered ministry later in life, after twenty-seven years in Sales and Marketing Management. In nearly twenty years of ministry, he has served nine churches of all sizes; his first call was an Associate in a large congregation, eight have been as a full-time Transition Pastor. He will be serving Valencia part-time, to assist the Transition Team in developing the Self-Study. When the Pastor Nominating Team is elected, Jim will step aside.
Ken Trautman
Pianist/Keyboardist
Mike Pasquinelli
Treasurer
Our Church thrives because of the energy and style of the people who are a part of our leadership. These people help make our church community special.
Elders
Class of 2023
Tammy Maihle
Karen Peterman
Aaron Yurek
Class of 2024
Annamary McMullen
Karen Owens
Ken Schultheis
Class of 2025
Matthew McKinley
Mike Pasquinelli
Ed Walter, Sr.
Deacons