Welcome to Valencia Presbyterian Church
"Growing the Body of Christ through FAITH, LOVE and SERVICE."
We hope this site will help you learn more about us and our witness for Christ. We strive to recognize and nurture the Christ in ourselves and each person that we encounter along the way. Our church is a thriving community of believers, and lovers of the word of God. VPC has a long tradition of outreach and service to its members and the community. We hope you will join us for worship to experience for yourself the fellowship of Christ. We meet at 10am on Sunday mornings, both in-person or online via Facebook Live. 
Our Church History
We are a truly nurturing community of believers.
Upcoming Sermons
See our upcoming sermons and series here. Join us!
Find Valencia Presbyterian
We are located at 80 Sterrett Street Valencia, PA 16059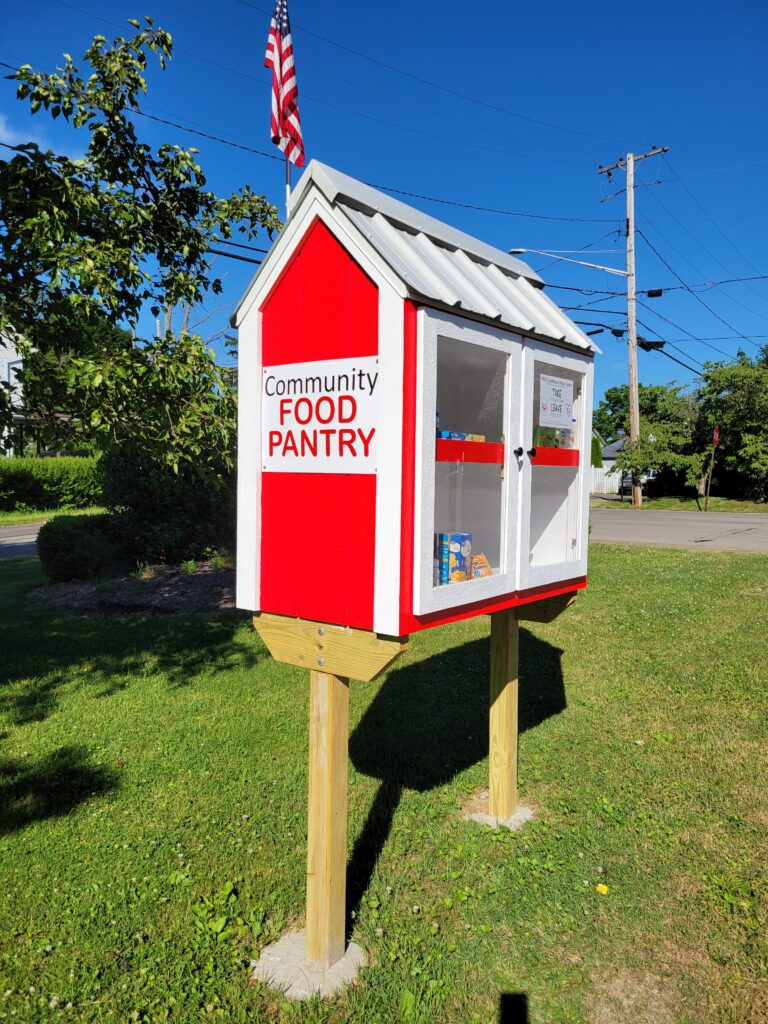 Joining together to fight food insecurity in the community.
Valencia Presbyterian Church was looking to take on a community outreach project. The Valencia borough council wanted to fight hunger in the borough. And Girl Scout Troop 26498 wanted a community project. All three objectives were met with the opening of a red and white food box at the edge of the church parking lot at 80 Sterrett Street. The 24-by-48 inch box with clear doors contains nonperishable food items as well as paper products such as paper towels. People in need of food are welcome to the food and other products under the motto "Take what you need, leave what you can."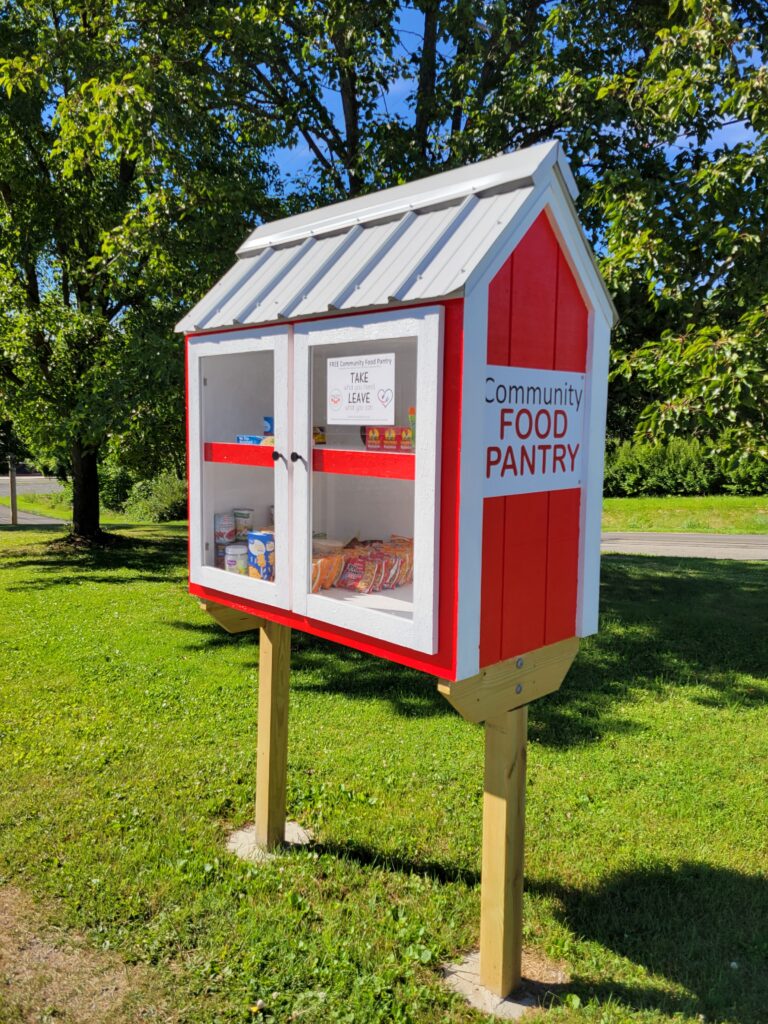 A quick, easy and secure way to make donations to the church.